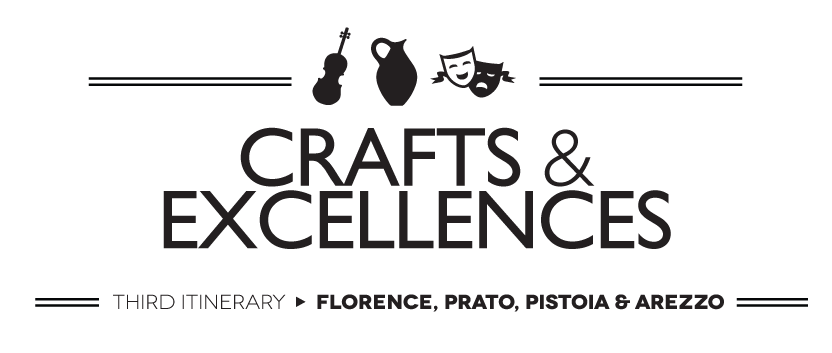 NOVEMBER, 6TH – 10TH
After having savoured food and wines, having enjoyed history and art and having experienced sport in nature discovering hidden treasures of our amazing region, it is time to handle the profound expertise beyond art crafts and typical handmade products made with what nature generously provides.
This journey through time will unfold between experises layed and qualified in centuries. The players will discover textile art, musical instruments handcraft, paper-mache, goldsmith's art and woven straw, getting in touch with a cultural heritage that tenaciously persists at the changing times.
The wisdom of the hands of Tuscany will be showed and shared to be told and widespread through the player's voice.
How it works: the itinerary is expected to include group activities or the optional ones chosen by individual players, to be selected from our proposals or freely picked according to what one likes doing. Please suggest! We are listening!