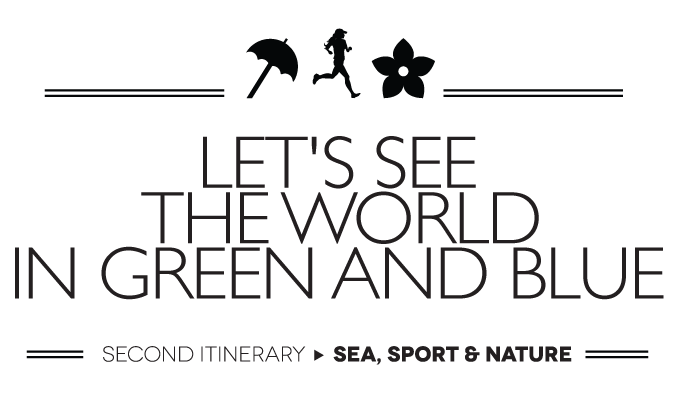 JUNE, 18TH – 21ST
During the first itinerary of Play Your Tuscany we explored art and food, key elements of the identity and fame of the Tuscan territory, the fruits of mastery and taste of men of the past and the present that Tuscany has inspired and accompanied.
After having savoured artificial products and artworks with our palate and our eyes, the moment has arrived to go outside and live the nature to the full, across sport and open-air activities. Green and blue will be the colours which will accompany us during activities such as diving, kayaking, sailing, trekking and horse riding, as well as during our well deserved moments of relaxation. We will start off from "aquamarine" green of the Island of Elba and arrive to "emerald" green of the grass of the Maremma Regional Park.
Sport and nature, what else do you need?
How it works: the itinerary is expected to include group activities or the optional ones chosen by individual players, to be selected from our proposals or freely picked according to what one likes doing. Please suggest! We are listening!